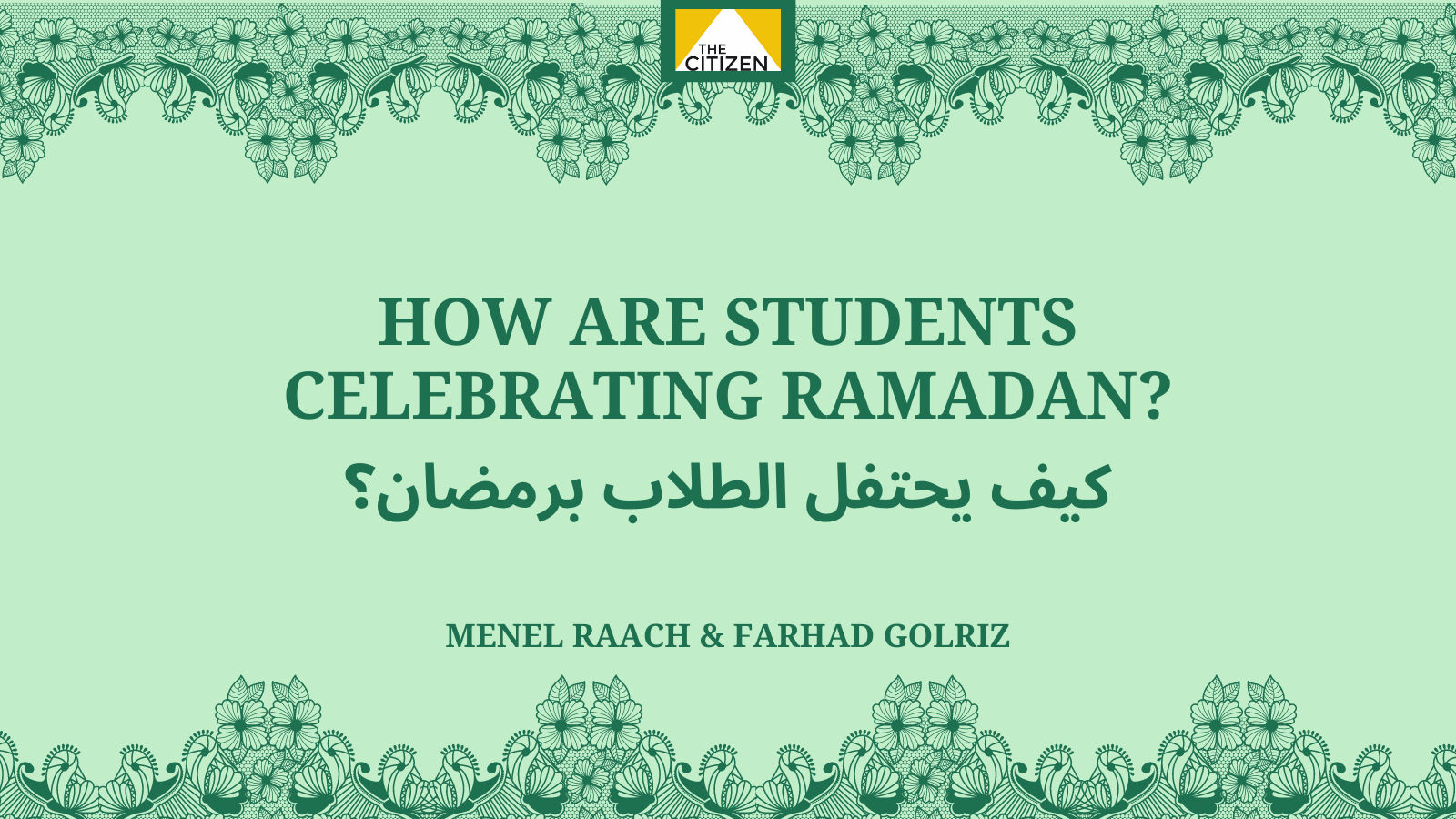 Ramadan has always been precious for Muslims, as it centers on faith and family gathered around the table at the Iftar. It's a time to reunite with loved ones.
Traditionally marked by family and religious gatherings at the time of breaking the fast, Ramadan 2021, which began on Tuesday, April 13, will be disrupted by the coronavirus pandemic for the second year in a row. 
The fast of Ramadan, which will end May 13 this year with Eid al-Fitr, the "fast-breaking holiday", is one of the five pillars of Islam. During this period, Muslims must in particular refrain from eating and drinking from sunrise to sunset while families gather to reflect and focus on prayer.
Samia Kahal, an Algerian student majoring in health science at Berkeley City College (BCC), and her two kids break the fast at sunset with dates and milk to have an energy booster. Kahal's dinner also includes authentic Algerian food.
Keeping the Algerian Ramadan traditions is crucial for Kahal. She tries as much as she can to explain the importance of Ramadan's benefits to her two kids who are around 10 to 11 years old. 
"I always try to show the Algerian traditions to my kids. I also explain that Ramadan is beneficial for our health and helps us to improve our patience and become stronger," Kahal said.
For Kahal, the month-long holiday is a time to strengthen family relationships. Kahal dedicates the month of Ramadan to teaching her children about Islam and creating happy family memories.
"I keep the traditions and create a family Ramadan ambiance because I want my kids to remember those happy moments when they grew up," Kahal said.
For Maroua Abdelghani, a Tunisian student majoring in art and humanities at BCC, keeping Ramadan traditions alive is important while she is living abroad. Ramadan is much more than a fasting and prayer period, it's also a holy month for celebrating authentic costumes and cultural rituals. Abdelghani enjoys making a specifically Tunisian Ramadan ambiance with her husband in Berkeley. 
"I love creating Ramadan ambiance even though I'm living abroad. For this reason, I usually brought my essential food and traditional dresses and plates from Tunisia," Abdelghani said.
During the previous spring break, Abdelghani began Ramadan's preparation like house cleaning and grocery shopping. Ramadan for her means enjoying dinner with her husband and watching Tunisian TV shows after the Iftar (the break day fast). 
"Basically, I don't feel a big difference between spending Ramadan in Tunisia and here in Berkeley since I'm a homebody. I do the same activities everywhere, I like enjoying dinner with my husband and then we watch Tunisian tv shows," Abdelghani said.
That is not the case for Kahal who feels homesick during this month. Ramadan is known as a month of family conviviality. Spending this holy period abroad while her family and friends are in Algeria can be challenging for Kahal.
"I miss family. The only thing that I wish during Ramadan is to celebrate a big dinner with all my family here," Kahal said.
Ramadan is a month dedicated to prayer. It allows Muslims to focus on spirituality. Many Muslims celebrate it by reciting the Quran as much as possible during the night prayers of Tarawih. Fatima Yahyaa is majoring in video production at BCC. She is one of those many Muslims whose main focus is on salah (Muslim Prayer).
"I'm going to read this much Quran or I'm going to at least pray like eight Rakats (one unit of Islamic prayer) like Taraweeh or do all my Sunna's (Prayer practice)," Yahyaa said.
During Ramadan, Muslims are encouraged to donate to charity (Zakat) and help those in their community who are in need. Fatima shared her view stating "I think that Zakat is really important. And like especially now because I feel like a lot of people are experiencing hard times." 
Celebrating Ramadan in the US can be challenging for those who come from Muslim countries since the holy month is a time to get together with family and friends. Fatima shared her view stating, "living in the US is different for me and it's harder because I'm not surrounded by the event and Muslim people everywhere I go."
Ramadan is a month for fasting and spirituality. The holy month is like no other time in which all Muslims come together from all across the world to celebrate it and follow unique traditions that have passed through many generations.
"Everyone (Muslims) are living their different lives, but this one time of the year in Ramadan, everyone's going to be doing the same."
As the sun slowly sets across the earth, one by one Muslim homes take moments to love each other and pray. No matter how difficult the year or how far from home they are, there is always faith that the sun will return.