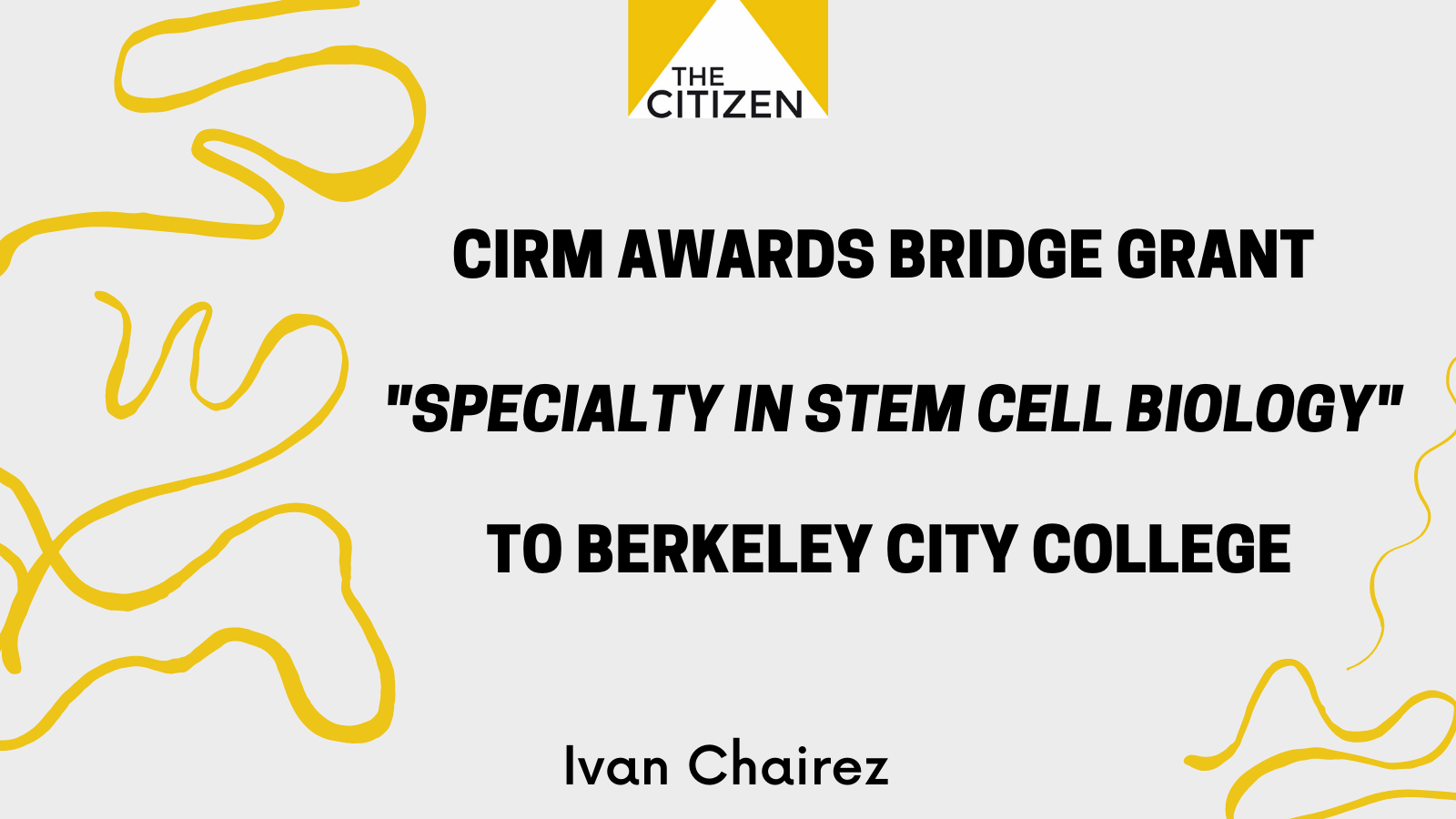 Berkeley City College recently got awarded a little over 2.8 million dollars for Stem Cell Biology from CIRM. CIRM or California Institute for Regenerative Medicine is a state agency which was founded in 2004 after Proposition 71 passed in California. Proposition 71 granted three billion dollars in stem cell research in California. CIRM mission is to fund institutions and companies that involve themselves in stem cell research in hopes to further and improve medicine for diagnosing and treating diseases more accurately.
The CIRM Bridges to Stem Cell Research Award for Berkeley City College will help minority students who are underrepresented in health sciences, enrolled in biotechnology by funding hands-on research, hands-on training in laboratories and internships programs at BCC. In an interview with Berkeley City College President Dr. Angélica Garcia said "From now on moving forward the deans, the instructional leadership team, and the faculty know that my focus is that the students who are getting access to these high quality programs are representative of the students that are in the community." This grant award also includes training at the UCSF shared laboratory, as well as a nine month research internship in stem cell laboratories around the Bay Area. CIRM hopes that this grant will encourage students to pursue their occupation in stem cell research. Some students will have the opportunity to work with scientists and bio technicians in the field. Students will also have the opportunity to involve themselves in industry seminars and workshops. 
Dr. Angélica Garcia explained that Berkeley City's College's new building will focus on expanding their science lab floor, with plans to make space for a STEM center. Garcia says  "We're looking at expanding the possibility of taking almost an entire floor and getting a significant chunk of it to extend to biotechnology and broader sciences, such as programs like computer science, computer Information Systems, and also mathematics"
Companies such as CIRM are teaming up with Colleges such as BCC to help diversify and attract more students into STEM programs in hopes of improving medicine. Dr. Angélica Garcia goes on to say "Our communities have been our best teachers, often diverse communities have higher rates of medical conditions because the system doesn't give us access to the preventative health care, and the preventative medicine, and the preventative medical studies to become informed to be better about it I would tell students who are interested in something like biotechnology to look at yourself, observe yourself, study yourself and then ask yourself what are the stories that need to be told what is the research that needs to be done, what are the social problems that need to be solved here.
Berkeley City College continues to pave the way for its students to pursue their dream careers.
An earlier version of this story referred to CIRM as a company, rather than a state agency.