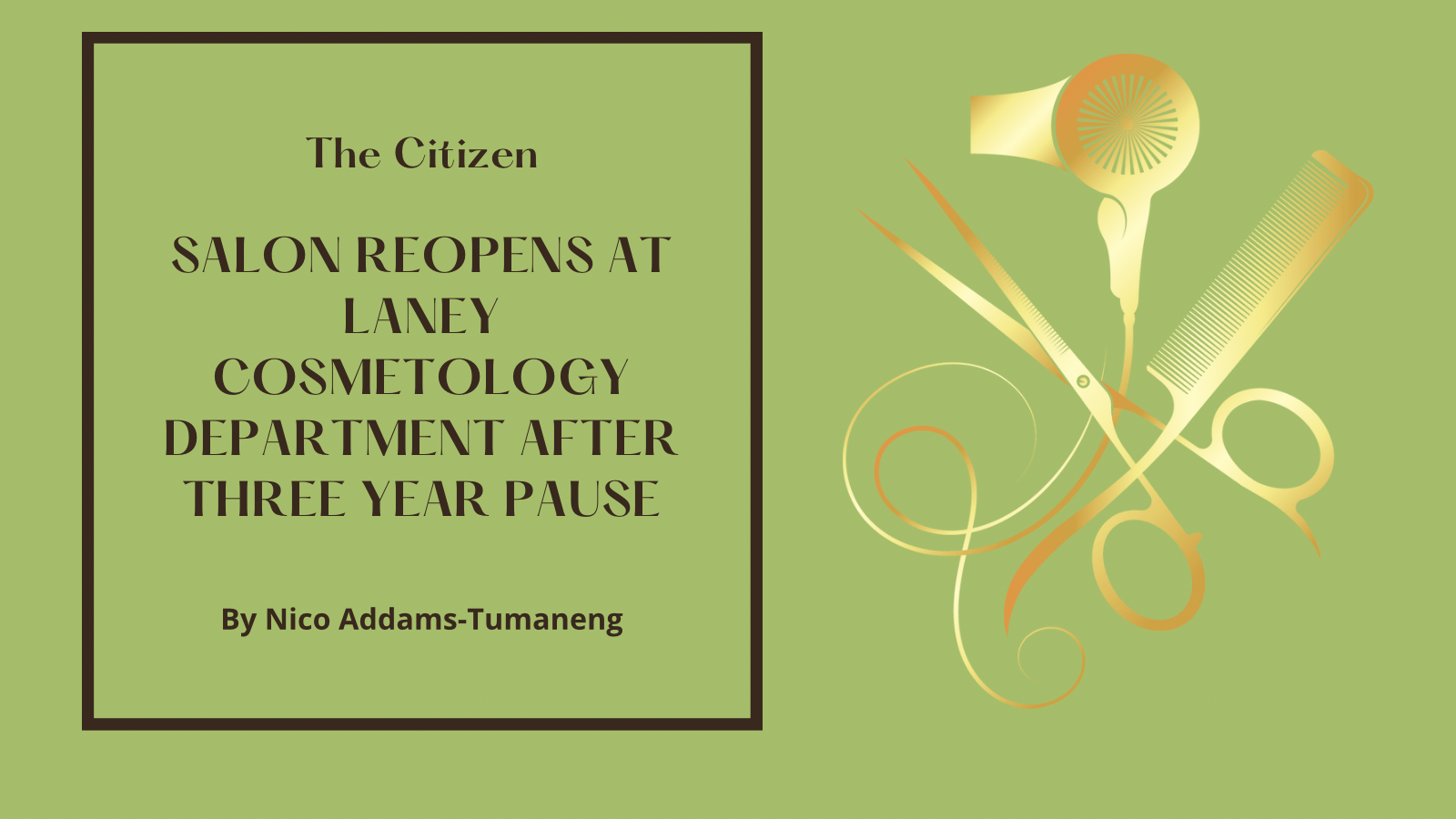 After three years of closure, the Laney Cosmetology Department will resume offering service to live clients, with the opening of its salon on Oct. 13 at 9:30 a.m. A ribbon cutting ceremony will be held in celebration of the salon's resumed service.
The salon, newly named "The Town Salon," is located in building B-100 on the Laney campus, and will be open on Fridays from 9:30-11:30 a.m. and 1-1:30 p.m. Payment is cash only. 
A list of services is provided below.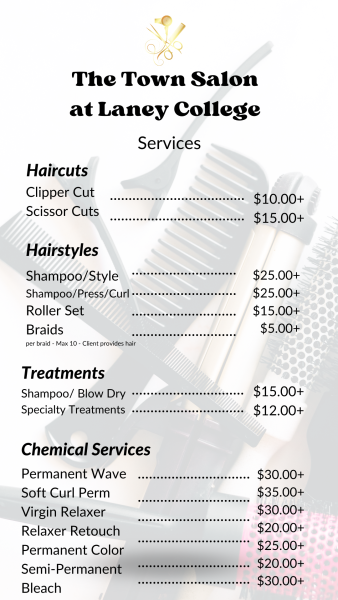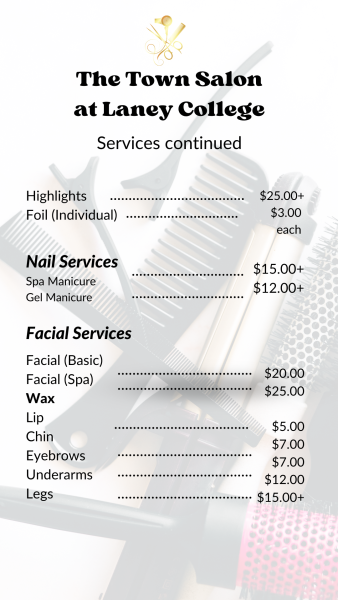 Instructors and co-chairs said that the pandemic was the main cause for the sudden stop in services three years ago. 
Although in-person instruction resumed in the spring of 2022, department members stated at a public listening forum last semester that issues with hot water and staffing limited their ability to bring back live clients.
While issues with the water heater persist, the department now has access to warm water, according to Cosmetology Instructor and Department Co-Chair, Sydney Thomas Windham. 
"Day to day the water is different," Windham said. Staff are aware and monitoring the issue, and the salon will be able to resume its services the same.
The transition to online classes and the closure of the salon in March 2020 posed a challenge for both students and teachers because of the amount of detail, guidance, and technique needed to do lab work. 
"We spent the first six months just learning how to teach online," said Curley Wikkeling-Miller, an adjunct cosmetology instructor. 
Wikkeling-Miller described how instructors had to watch carefully as students performed every operation of service including filing nails and haircuts– which required mannequins to be held at certain angles. Students also had to submit pictures and time lapse videos of their work.
Despite having little to no experience working on live clients, three classes of cosmetology students graduated the 1600 hour program during the salon's closure. However, according to Toshia Christal, Instructor and Department Co-Chair for Cosmetology, students who have already graduated can come back to the department to get hands-on experience at the salon, or to seek apprenticeships. 
Once in-person instruction resumed, students were able to practice on each other or bring in friends and family that were vaccinated, giving students a chance to work with different skin complexions and hair textures.
However, it wasn't the same as working with a brand new client, instructors and students said.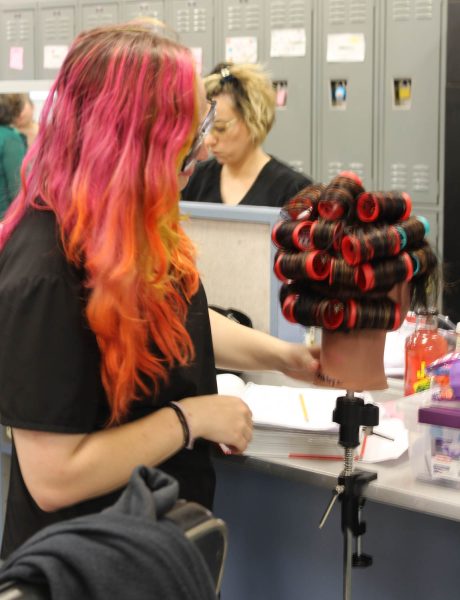 Third-semester student Ashley Long said that it's "been kind of a struggle" without authentic client consultations, where information like allergies, hair concerns, and desired outcomes of appointments are discussed.
Instructors seem just as excited as the students to get new and old clients back in their chairs. 
Students now might experience recurring clients "who could potentially stick with them when they are no longer students here," Christal said. 
Long said she is looking forward to specializing in color.