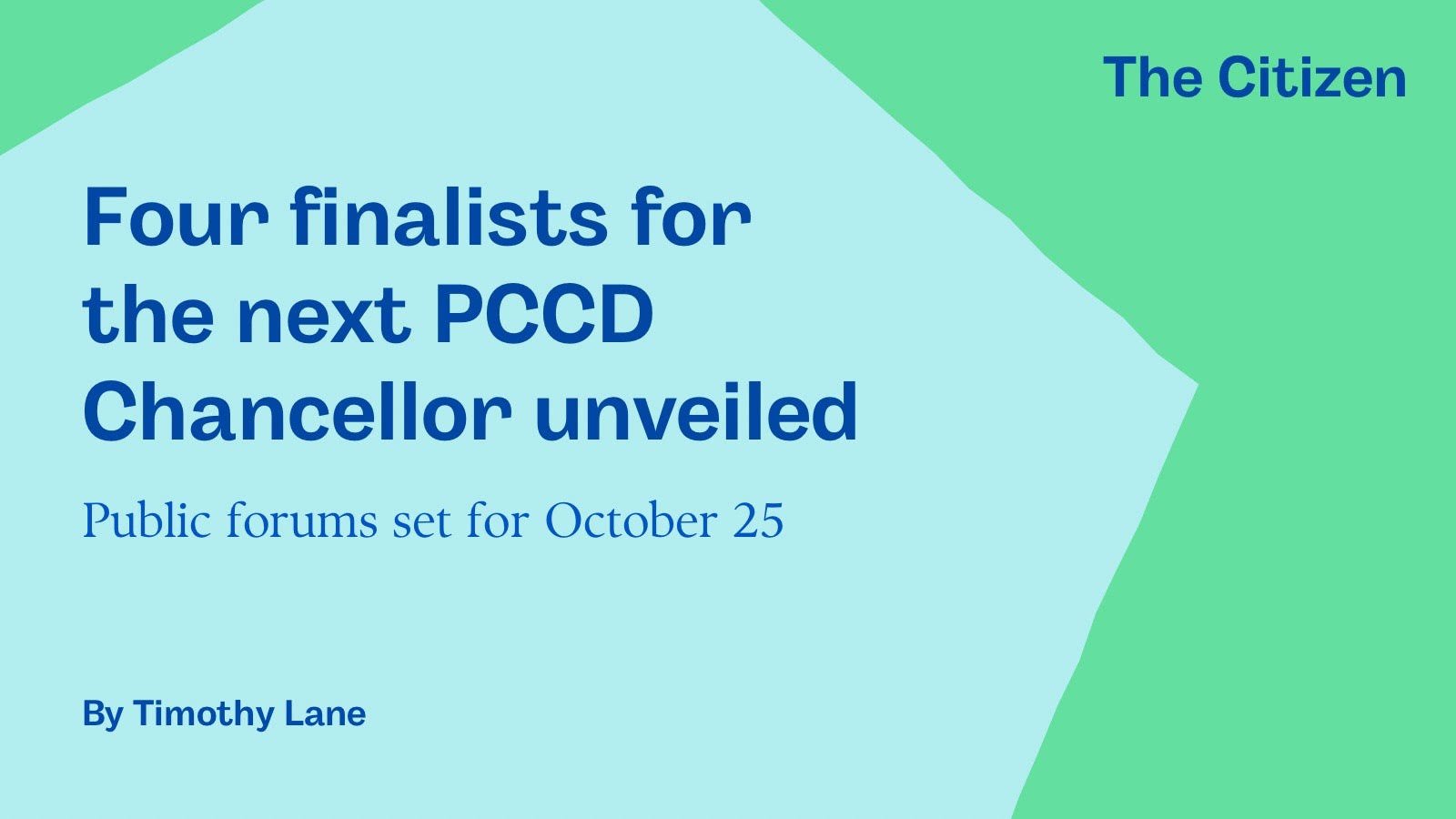 The Peralta Community College District (PCCD) announced four finalists in its search for a new chancellor Tuesday. Public forums will be held Oct. 25, giving the community an opportunity to ask questions of each candidate.
The candidates are: Rudy Besikof, current President of Laney College in Oakland; Carlos Cortez, former Chancellor of the San Diego Community College District; Tammeil Gilkerson, current President of Evergreen Valley College in San Jose; and Thuy Nguyen, former President of Foothill College in Los Altos Hills and former General Counsel to PCCD.
Each candidate will introduce themselves and their vision for leading PCCD at public forums on Oct. 25. The public is invited to attend these meetings in-person at PCCD's boardroom at 333 Eighth St. in Oakland, or through a Zoom livestream. All questions for the candidates must be submitted online by midnight Sunday. PCCD will consider public feedback on the candidates through midnight, Oct. 26. 
The next chancellor will have their work cut out for them. The Citizen has reported on many longstanding issues facing the district, including declining facilities, campus safety and security, administration of financial aid funds, and disagreements between PCCD administrators, faculty, and staff regarding budgets, layoffs, and staffing levels.
The search for a permanent chancellor began in January of this year. The position has been filled by interim appointments since 2020, following the resignation of Regina Stanback Stroud.
The new chancellor will be announced at the Nov. 14 meeting of the Board of Trustees and will take office Jan. 1, 2024.
Members of the public with additional questions about the chancellor search process are encouraged to contact Board President Dyana Delfin-Polk, or Human Resources search consultants Helen Benjamin and Cindy Miles.
More information on the chancellor search can be found on the district's website.