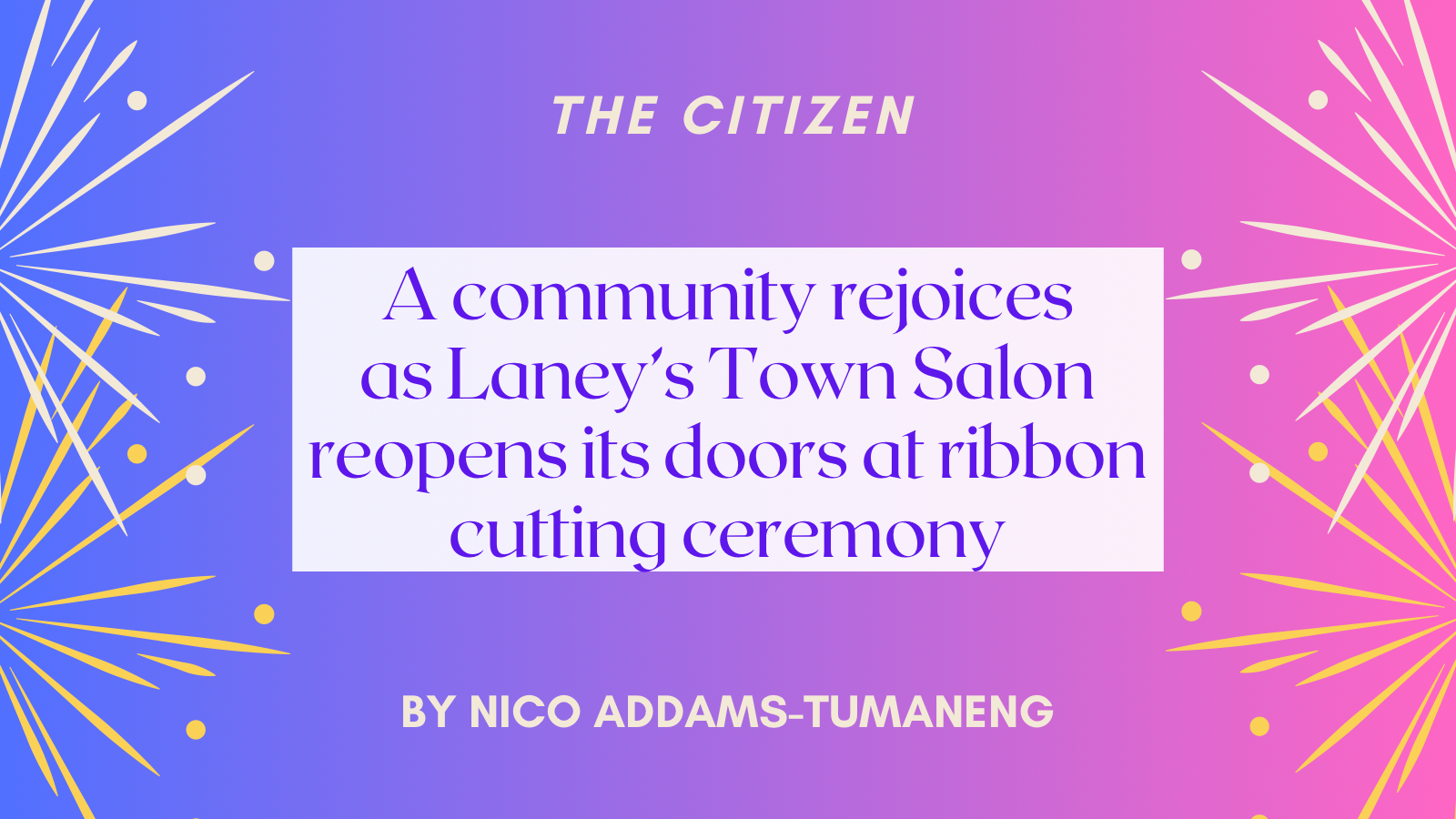 An affectionate crowd of family, friends, and clients showed up to celebrate the much anticipated opening of Laney College's newly named "The Town Salon." Excitement and tears of joy were shared as staff and students all spoke on what the salon opening back up would mean for Laney College. 
Among the speakers were Dean of Cosmetology Alejandria Tomas and Laney College President Rudy Besikof.
Cosmetology instructor Curley Wikkeling-Miller mentioned how the students "only worked on mannequins for years." Due to the pandemic, students and instructors had to switch to an online form of learning in lieu of working on and practicing with real clients. 
Cosmetology alumn Mayra Aguiar made an impromptu heartfelt speech about how her instructors supported her during a busy and new time of her life. Aguiar said that when she first started the program she had a one-month-old child, and if it wasn't for the supportive mentorship at Laney she "probably would have dropped out." With the support and encouragement of her instructors and husband, Aguiar was able to pass her license exam on the first try.  
Aguiar is now a freelance makeup artist and hairstylist that leads and participates in fashion shows. According to her husband, Jose Lopez, she has had opportunities in New York and Los Angeles. She now wants to provide students with the "opportunities that [she] didn't have," by offering students from community colleges chances to get more experience and build their professional portfolios. Recently, Aguiar worked with five students in an Oakland fashion show, and continues to help facilitate their work with other Bay Area shows. 
Once the ribbon was cut, business was ready to resume. Immediately, clients were taken in to receive services. 
A client going by "Jackie" patiently waited for her hair and nail appointment. Jackie has been a long time supporter of the cosmetology program and previous student worker at Laney. Being a retired beautician and graduate from LaVonne's Beauty Academy in Denver, Colorado, Jackie would do her own hair while the salon's services were paused. 
To Jackie, the salon resuming its services again means "even greater hopes" for the community. 
"Before it closed down, it was always busy," she said. "Everybody from all walks of life were here." 
Jackie noted how more services are offered now compared to when she was a student.
"Back then you just got a nice polish when [your nails] were done," she said.
The salon menu now offers two services for nails, spa manicure and gel manicure. 
Jackie explained that "sometimes [the students] are nervous and might make a mistake or two… you have to be kind of brave since some mistakes have to be grown out." Regardless, Jackie is back to show her support, encouragement, and patience and be a "springboard to that next level" for the students. 
Cosmetology alumn and third generation hairstylist, Stacy Hogg-Stewart, stopped by in support of the cosmetology students. Hogg is a member of the oldest Black owned hair salon in West Oakland, Style-Rite. The salon was founded by Hogg-Stewart's grandparents, "they bought the property in 1946 and built the salon in 1950."
Hogg-Stewart graduated from Laney's cosmetology program in 1993. The following year, she opened her first hair salon on 37th Street & Martin Luther King Junior Way in Oakland. However, once her mom got sick, Hogg-Stewart took over her family's salon. 
Hogg-Stewart specializes in non-surgical hair replacement. She wants to bring her expertise to the team of instructors in the department and teach her specialty in wig installations to the students.
Cosmetology Instructor and Department Co-Chair, Sydney Thomas Windham, gave closing remarks at the end of the ceremony.
"We are going to do greater things to come, because we have the motivation and the inspiration, plus a great team to keep it going," Windham said.