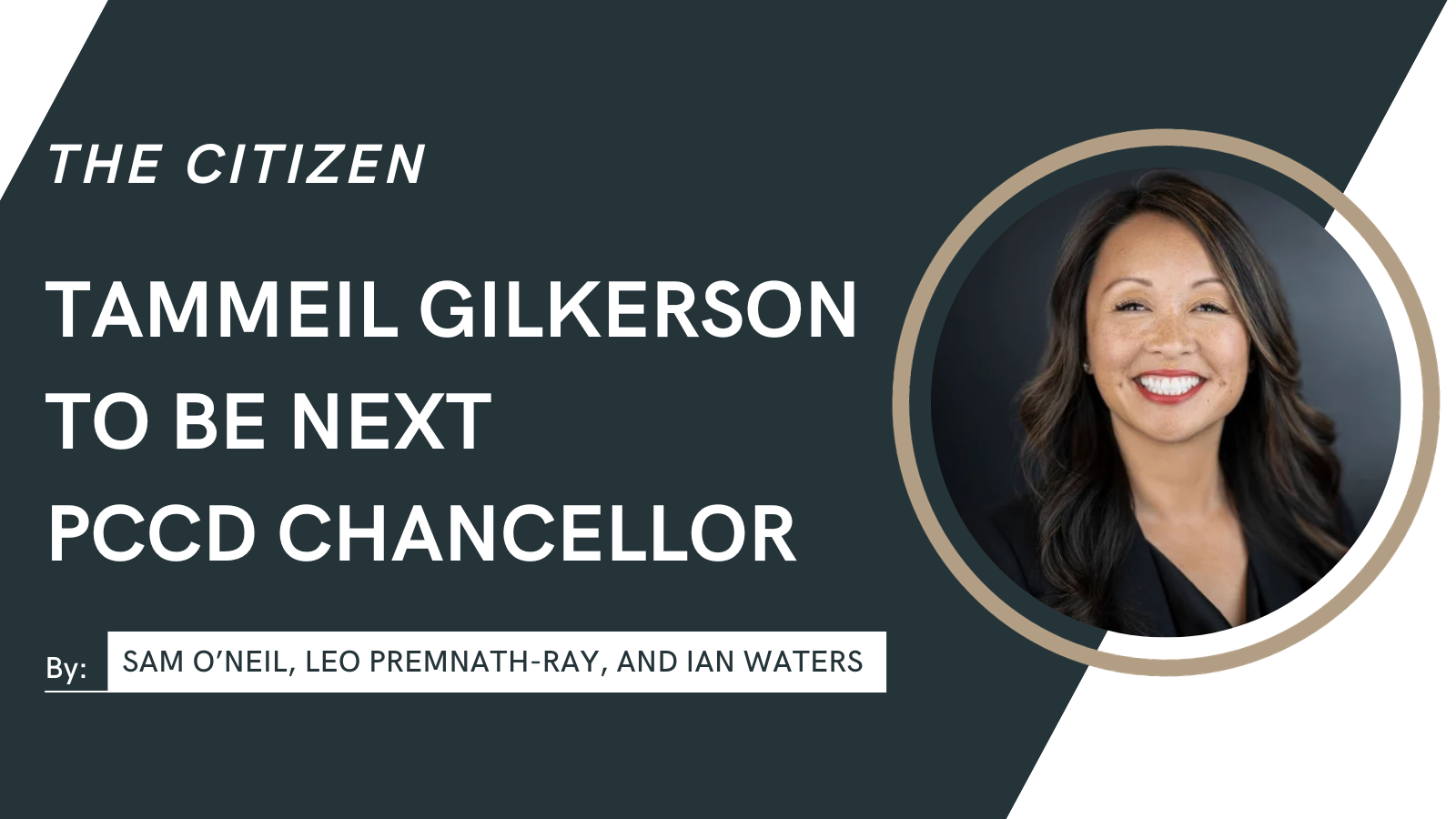 Update 11/13/23: Yohannes responded to The Citizen's request for comment on 11/1/23. This article has been updated to include her comment.
---
The Peralta Community College District (PCCD)'s Board of Trustees announced Tammeil Gilkerson as the district's next chancellor today. Gilkerson is anticipated to step into the role Jan. 1, pending contract negotiation and approval.
Gilkerson is no stranger to Peralta, having served as Laney College President from 2017 to 2020. Currently, she serves as President of Evergreen Valley College in San Jose. This is her first appointment to a chancellorship position.
In a PCCD press release, Gilkerson commented on the significance of being selected to lead Peralta.
"I call Oakland my home, and my roots run deep in the East Bay. These communities, our communities, hold immense significance for me," Gilkerson said. "Within Peralta, I see a wealth of brilliance and remarkable progress happening at the colleges and across the district."
In an Oct. 24 interview with The Citizen, Gilkerson shared that her top three priorities are restoring trust with presidents and constituency groups, building relationships with trustees, and addressing enrollment and fiscal challenges.
When asked for comment, Board President Dyana Delfín-Polk told The Citizen, "We are absolutely thrilled to have Dr. Gilkerson come back to our campuses. She is a really strong leader, and we are looking forward to working with her throughout Peralta Colleges."
The Board of Trustees held two closed session meetings Monday and Tuesday to deliberate between the four finalists for the chancellor position. The board eventually voted 6-1 to appoint Gilkerson, with Trustee Sheweet Yohannes as the sole dissenter.
When asked for comment, Yohannes told The Citizen, "Based on the qualitative and quantitative data that I gathered, that we all basically had apart from the additional board interviews, my interpretation led me to that response. Besides that, I've actually never personally worked with her. I hear amazing things, and I can't wait to get pro-active."
The chancellor serves as the highest appointed position in the district, working directly under the board. Their duties include planning the district's budgets, overseeing hiring decisions, and being the face of the district in different settings.
Gilkerson will still need to negotiate a contract with the district, outlining her compensation, length of term, start date, and other aspects of her position. She's expected to take office Jan. 1, following the end of Interim Chancellor Jannett Jackson's term in December. Jackson's current annual salary is $350,000 before benefits and other pay, according to her 2021 contract.
The decision marks PCCD's first permanent chancellor appointment since the 2019 appointment of Regina Stanback Stroud, who resigned in July 2020. In 2021, PCCD conducted a search for a permanent chancellor, and narrowed the choices down to three finalists. However, the board ultimately chose to extend Jackson's interim appointment through December 2023.