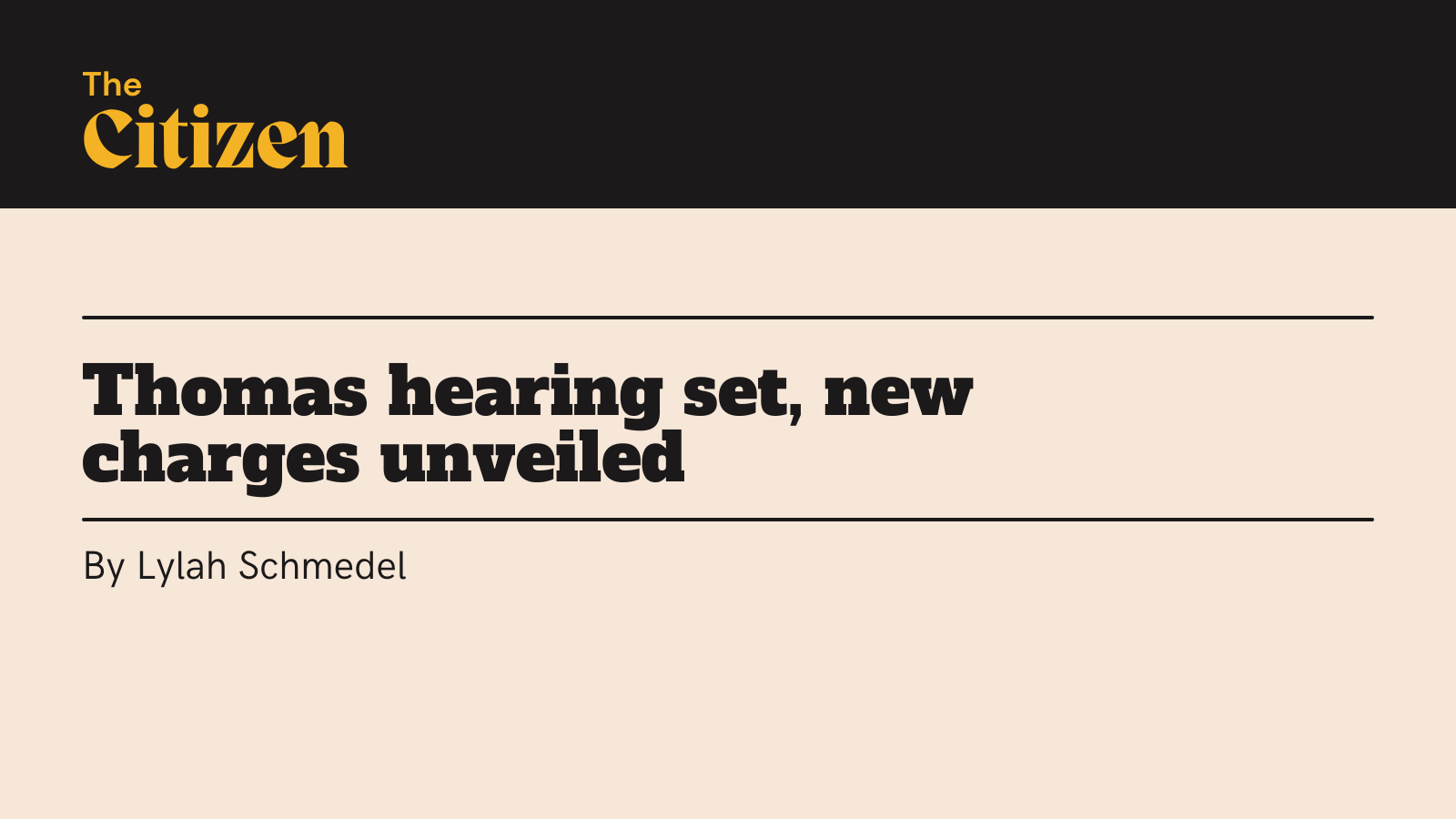 A disposition hearing is set for Tim Thomas, Peralta Community College District's (PCCD's) Executive Director of Public Safety, regarding his misdemeanor charges of battery, elder abuse, and grand theft resulting from a May 6, 2022 altercation with an elderly RV resident. During the pre-trial hearing on Oct. 3, newer unrelated charges against Thomas were discussed, stemming from a Jan. 30 arrest for driving under the influence of alcohol and carrying a concealed, loaded firearm. 
At the pre-trial hearing, a disposition hearing for the 2022 charges was set for Dec. 5 at 9 a.m. at the Wiley W. Manuel Courthouse in Oakland. Thomas has pled not guilty on these charges. The case number for these charges is 22-CR-011743.
Most commonly, disposition hearings result in a dismissal, plea agreement, or setting the case for trial.
Thomas was not present at the pre-trial hearing, but he was represented by his attorney, Edwin Prather of Prather Law Offices. The district confirmed last year that it was covering Thomas' attorney fees related to this case. 
During the pre-trial hearing, Tom Jensen, the elderly RV resident involved in the May 6 altercation, came forth and stated that he felt "unsafe" in light of the new misdemeanor charges, and requested that the current stay-away order distance be increased. 
The Citizen was not previously aware of the new charges against Thomas and investigated the case.
Court documents show that Thomas was arrested by Dublin California Highway Patrol on Jan. 30, 2023 around 11 p.m. 
According to Mark Johnson, PCCD's Executive Director for Marketing, Communications, and Public Relations, Thomas took that day off from work. The Citizen is awaiting official documentation showing that Thomas was not present at PCCD, along with other Public Records Act (PRA) information pertaining to the incident.
In the probable cause declaration filed on Jan. 31, the arresting officer alleged that Thomas was "driving at a high rate of speed and weaving in the lane." The officer also alleged that during a subsequent enforcement stop, Thomas showed signs of impairment, failed a field sobriety test, and refused a blood test. 
Court documents show that his bail was executed on Jan. 31 for $15,000. 
Thomas faces four charges stemming from this arrest. The charges include:  
Thomas has pled not guilty on all four charges and denied the special allegations, according to court records. The case number for these charges is 23-CR-004912.
Thomas did not respond to The Citizen's requests for comment. The Citizen also reached out to Johnson for the district's comment on Thomas' charges but did not receive a response in time for inclusion in this article.
Thomas is being represented on the DUI and firearm possession charges by attorneys Kellin Cooper and Colin Cooper of the Cooper Law Offices in Berkeley, CA. Johnson confirmed that PCCD is not paying fees to Cooper Law Offices or any other law firm regarding this case.
A disposition hearing for the Jan. 30 charges are set for Dec. 4 at 2 p.m at the East County Hall of Justice, Department 712 in Dublin, CA.