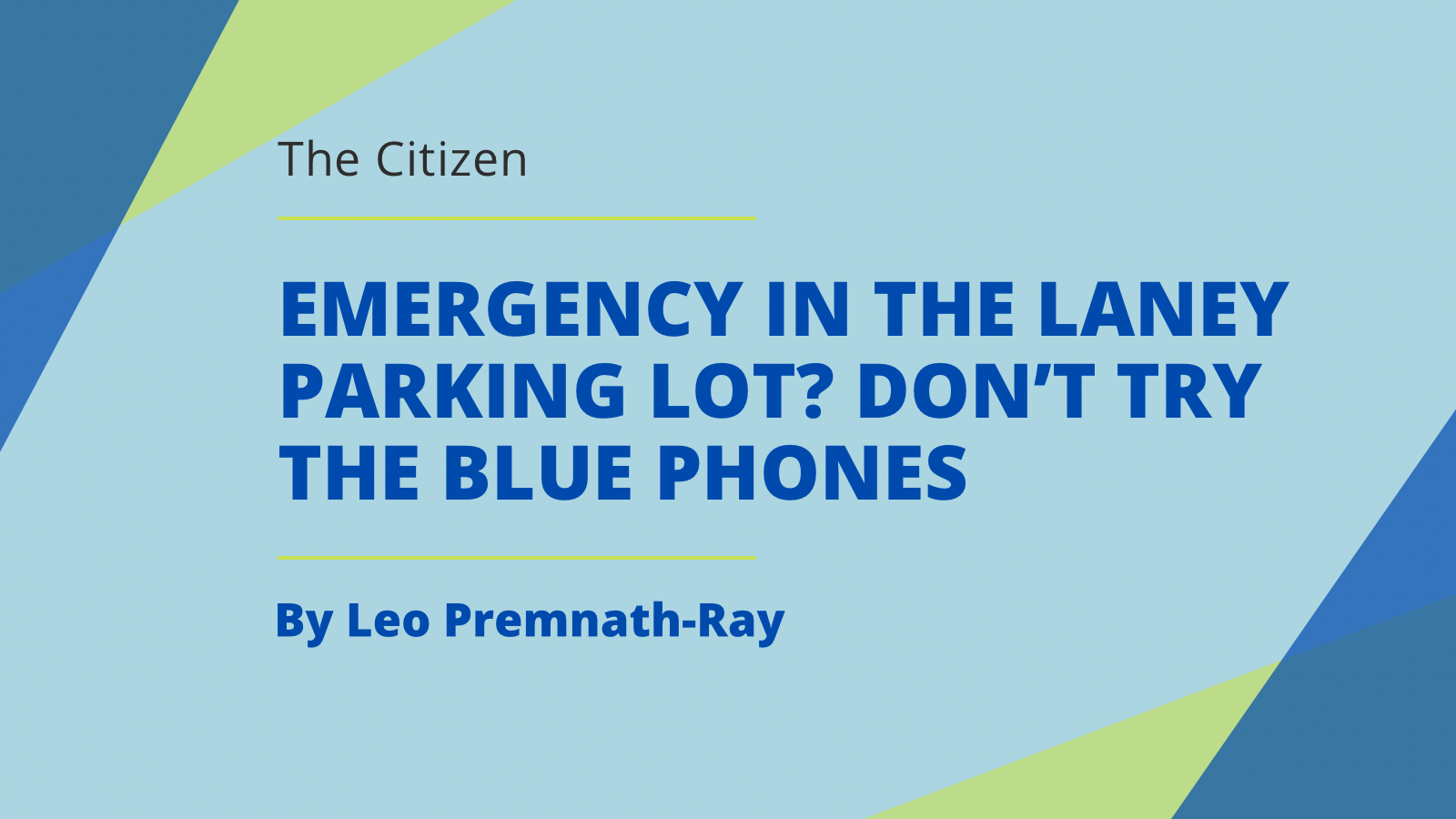 A broken conduit has left all four emergency blue phones in Laney College's parking lot out of order for nearly three years.
On Sep. 25, Peralta's current Associate Director of Public Safety and former Laney facilities director Amy Marshall informed The Citizen that all four emergency phones in Laney College's parking lot are currently non-operational.
According to the district's Executive Director for Marketing, Communications, and Public Relations, Mark Johnson, the phones were first reported down on Dec. 18, 2020, just months after being upgraded.
Upon further request, Johnson provided The Citizen with a copy of an email thread between Sandi Daniel, the district's former Telecommunications Administrator, and representatives from emergency phone contractor Ojo Technology. Daniel informed Ojo Technology via email in March 2021 that the phones were out of order.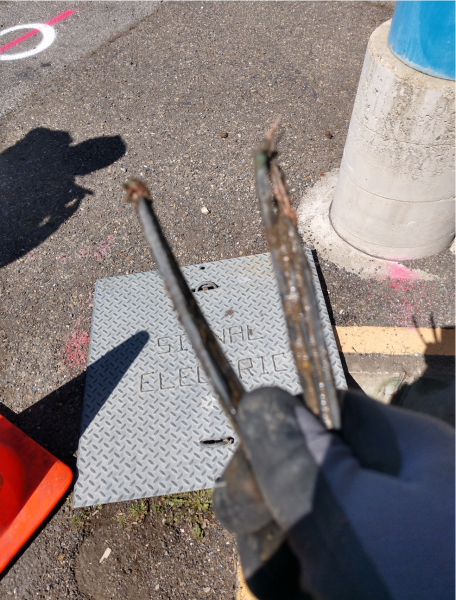 A week later, a technician from Ojo Technology discovered that the conduit was broken after tracking the entire cable plant. He removed the broken cables, but informed the district that an engineer would need to be involved to further assess the situation and repair the phones. 
The Citizen asked Johnson whether the district further contracted an engineer to address the issue, but did not receive a response in time for inclusion in this article.
Problems with the district-wide emergency phone system date back almost two decades. 
In 2005, The Laney Tower reported that only 11 out of the 47 phones throughout the district were operational. The district publicly ventured to repair the phones ten years later, in June 2015, by signing an agreement with security systems provider and independent consultant Security by Design. Security by Design was originally supposed to design an entirely new emergency phone system by August 2015, but the contract was extended multiple times. 
In 2018, Ojo Technology was contracted to replace the analog emergency phones with digital phones. The Citizen reported in October 2020 that 14 emergency phones at Laney had been upgraded and were operational.
Several students were surprised to hear that the phones in the Laney parking lot are still out of order.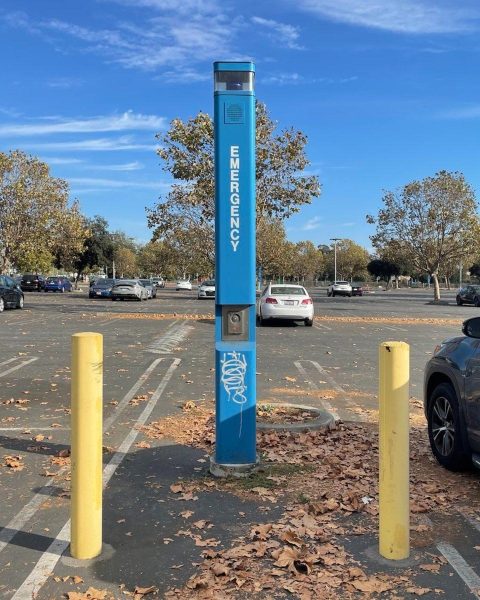 "I mean, why would they be there in the first place if they don't work?" student Abby Ratcliff-Jones asked. While she didn't think the phones would be a deterrent to crime, she emphasized the importance of their presence. "Especially as a female identifying person, it's very nice to know that that's something that's available to you in a parking lot in the dark," she continued.
When asked how he felt about the phones not working, Laney's Principal Library Technician Andrew Skinner-Demps expressed his frustration with the district. "It would make me annoyed because I know that the district and the college are in the process of getting them fixed," he said. "The fact that these aren't working is a problem." 
Still, other community members were not concerned about the phones being out of service.
"Personally, I don't care because I have my own device and my own mechanisms to keep my own safety," Laney counselor T Gage said. "I didn't really see them until right now. I know they exist in other schools, but I don't rely on other people to protect me."